Did you know that many hotels choose not to offer their best offers on their own websites or on booking sites like Hotels.com? Many of the world's leading luxury hotels offer free perks and discounts to customers that book via a luxury travel advisor.
By booking through a luxury travel advisor, you can get a range of free benefits at hotels without paying more for it – ranging from free breakfasts, hotel credits, room discounts, free upgrades and other goodies.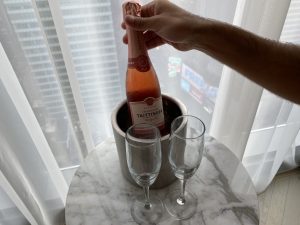 Examples of benefits you can get at luxury hotels
I am able to book rooms at close to 1500 luxury hotels worldwide. The concept is quite simple: hotels use a range of strategies to get their rooms sold, and one of them is offering rates that give additional benefits and VIP treatment to customers that are booked by luxury travel advisors. There are no fees to avail these rates, but rather the hotel pays a commission to me.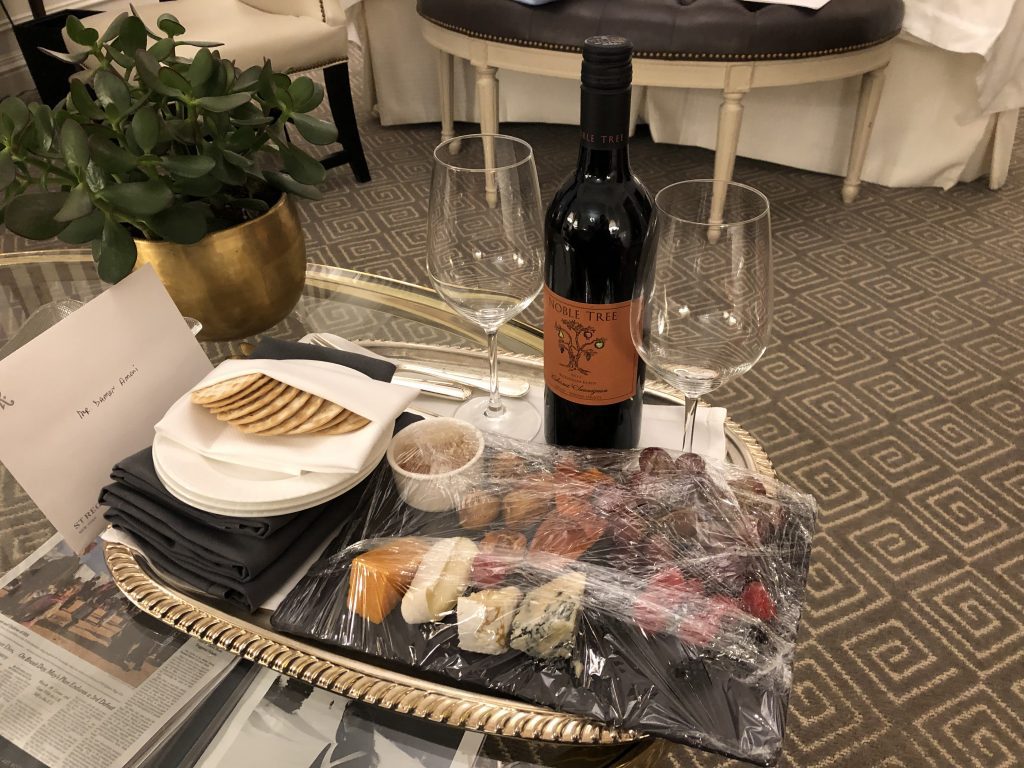 The benefits vary from hotel to hotel but typically the benefits included look like this:
Free breakfast for two. This can easily cost $50 per person at some hotels, and this perk almost always includes a full breakfast, i.e. not a downsized continental breakfast.
Room upgrade based on availability. You are almost always upgraded at least one room category, but occasionally you may hit the jackpot and get a multi-level upgrade, for instance to a suite. If you book a suite, you will be upgraded to an even better suite.
Early check-in and late check-out based on availability. If the hotel is not fully booked, you typically get both early check-in and late check-out. Some rates include a guaranteed late checkout, irrespective of the occupancy of the hotel.
Hotel credit of a minimum of $100, sometimes more than that. You receive a hotel credit, typically $100 USD (for trips outside the US, this is converted to local currency). This can be used for food & beverage, spa treatments and so on.
Welcome amenity from the hotel. Many of the rates also include a welcome amenity, which varies from property to property, it can be anything from a bottle of champagne to a sweet amenity.
VIP treatment from the hotel. I'd say that my experience is that guests booked on one of these rates typically get better service, as you are seen as an "important" customer and the hotel makes more of an effort. If you're celebrating a special occasion, I'd be happy to contact the hotel in advance and let them know to do something special for you.
Room discounts
At times, some of the hotels also offer free nights at the hotel. This lets you get the third, fourth or fifth night free, in addition to the benefits mentioned above. I recently booked a guest at the Four Seasons Johannesburg, where he received both the above benefits, and booked a 3-night stay but only paid for 2 nights. Effectively this was a 33% discount, and that's even with me not counting the free benefits thrown in.
Do you pay more by booking these rates?
The general rule is that the price is the same as the best available rate offered by the hotel if booked direct via them. This means that the hotel can offer lower rates if you choose to make a non-refundable booking or use another campaign offer. In many cases though, I'd say the value you get back in terms of benefits would outsize any price difference. It can also at times be cheaper to book one of these rates, especially when there are room rate discounts on offer.
What hotels can be booked with these rates?
There are close to 1500 hotels that are bookable through this:
Virtuoso-affiliated hotels
Four Seasons (via Four Season Preferred Partner)
Shangri-La (via Shangri-La Luxury Circle)
Hilton (via Hilton Impresario)
Belmond (via Belmond Bellini Club)
Hyatt (via Hyatt Prive)
Marriott (via Marriott STARS/Luminous)
Small Luxury Hotels of the World (via SLH Within)
Jumeirah (via Jumeirah Passport to Luxury)
You earn points just like you would for a direct booking
For bookings with chain hotels, like Hilton, Hyatt or Marriott, you earn points just like you would for a direct booking. Hilton even offers double points on their Impresario rates. If you have hotel status, the benefits you get "stack on top of" the elite benefits.
Example: The Times Square EDITION, New York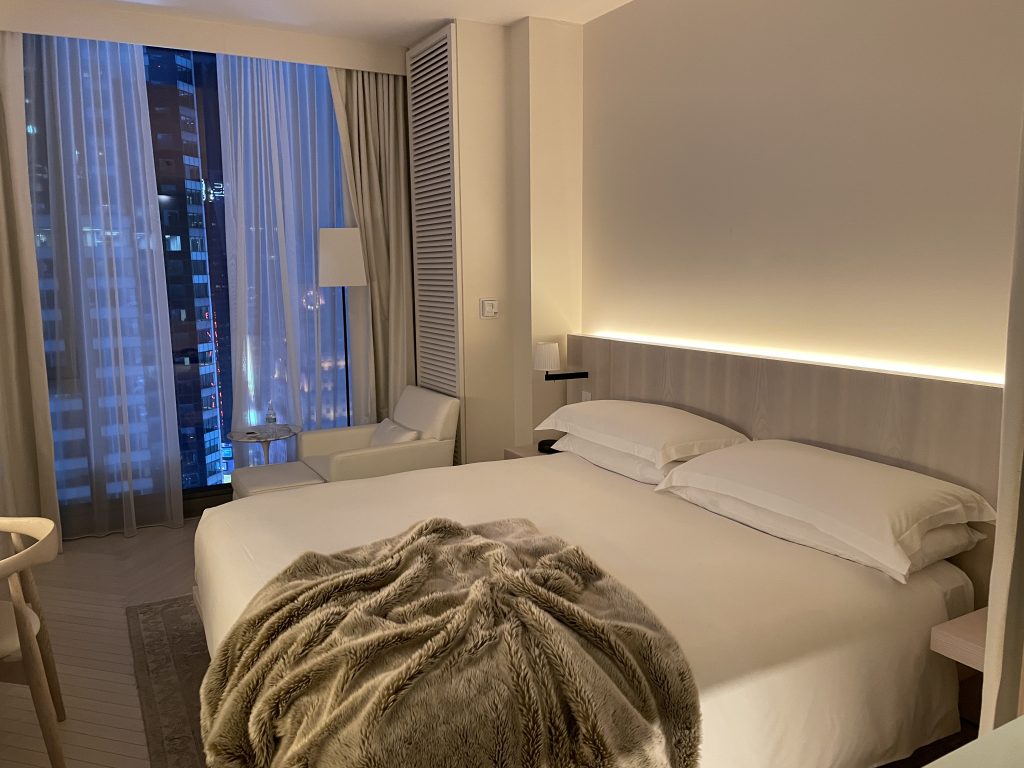 We stayed at this hotel for three nights. The lowest, non-refundable option on Marriott's own website was $350 per night, totalling $1050 for three nights.
The STARS rate on offer, was $400 per night. However, the hotel had a third night free offer, on top of the benefits mentioned above. This meant that I ended up paying $800 for three nights instead of $1050, and got the following benefits: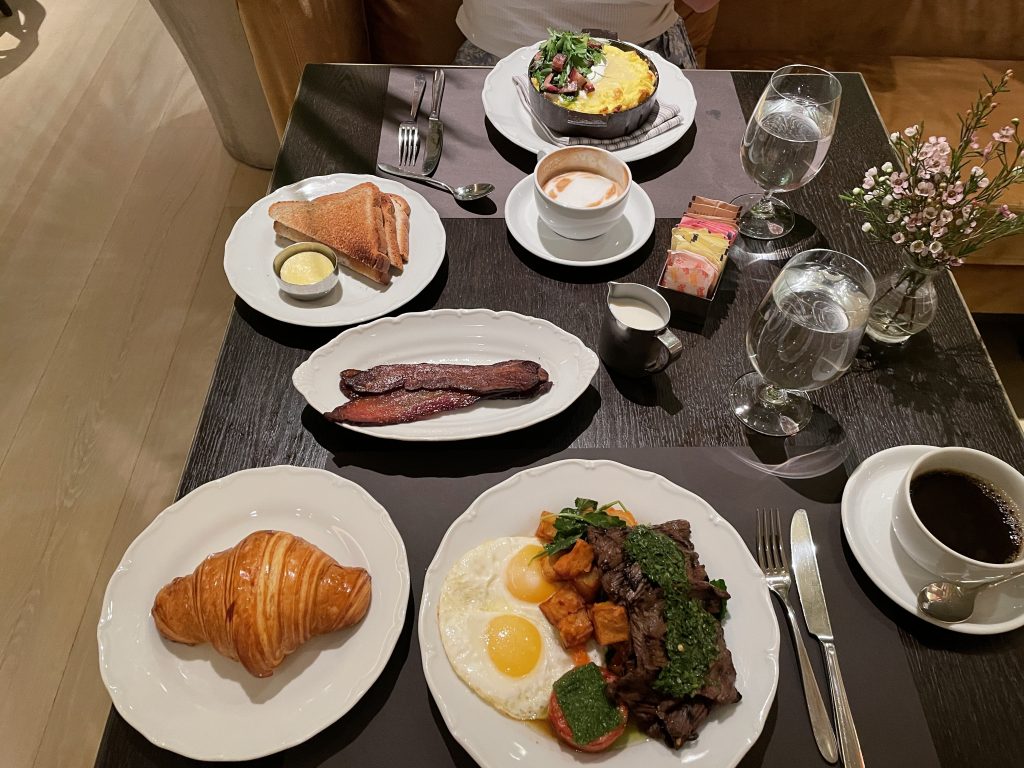 Free breakfast for two. We got a $135 daily credit to order breakfast for, either in the hotel restaurant or in room service. This was a particularly generous credit.
Room upgrade. We were upgraded to a larger room with a Times Square view, from the base room we were initially booked in.
Confirmed late upgrade. The rate offered us a guaranteed 4PM late checkout, compared to their 11AM standard checkout time.
Welcome amenity. We got a "sweet amenity" consisting of three small desserts and a half-bottle of rose champagne delivered to our room.
$100 USD in hotel credits. We used this for a room service dinner.
In other words, I both paid less and got more benefits.
---
Interested? Send in your request and I'll get back to you. Submitting this form is completely non-binding.
Please fill in the form below or email me directly at damon@lyxresan.se. I always respond within 24 hours.